Bing Chat now has Ads!
This Twitter thread was published recently:
It's going to be fascinating to see how the unit economics of Ads in language models will unfold and affect search advertising.
1/3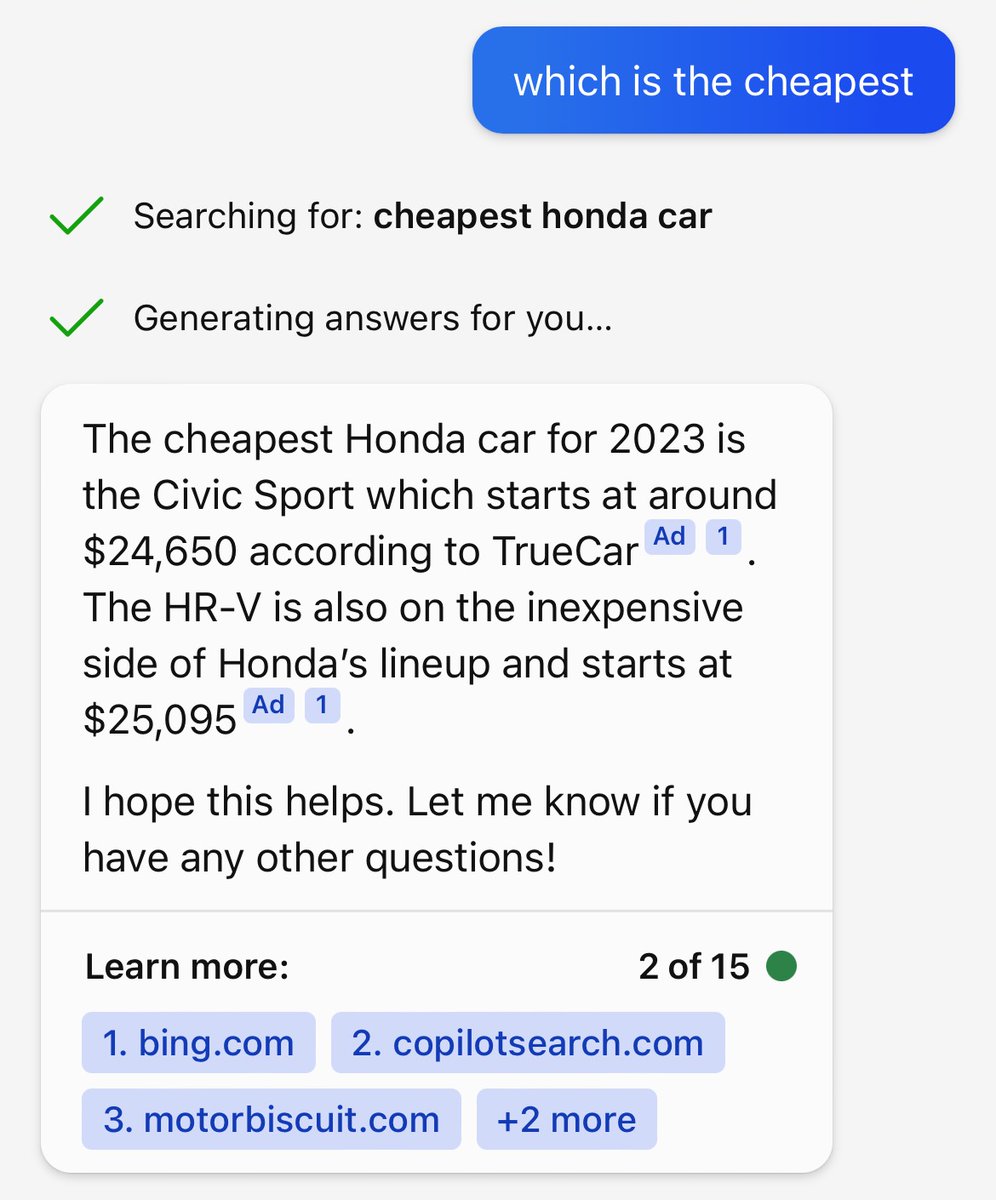 Given
—the click through rates / conversions on these ads aren't comparable to search
—LLM-powered chat is eating into search as a information retrieval medium
it could radically reduce the size of the $100B+ search advertising industry, unless..
2/3
—As early demos of ChatGPT Plugins show, you can unify any internet purchase flow into text and greatly reduce barrier to buy
—
3/3
—LLM responses also come with arbitrary "action" buttons that can include Ads
Originally tweeted by Deedy (@debarghya_das) on March 29, 2023.
My response: