Flora Carmicheal writing for BBC: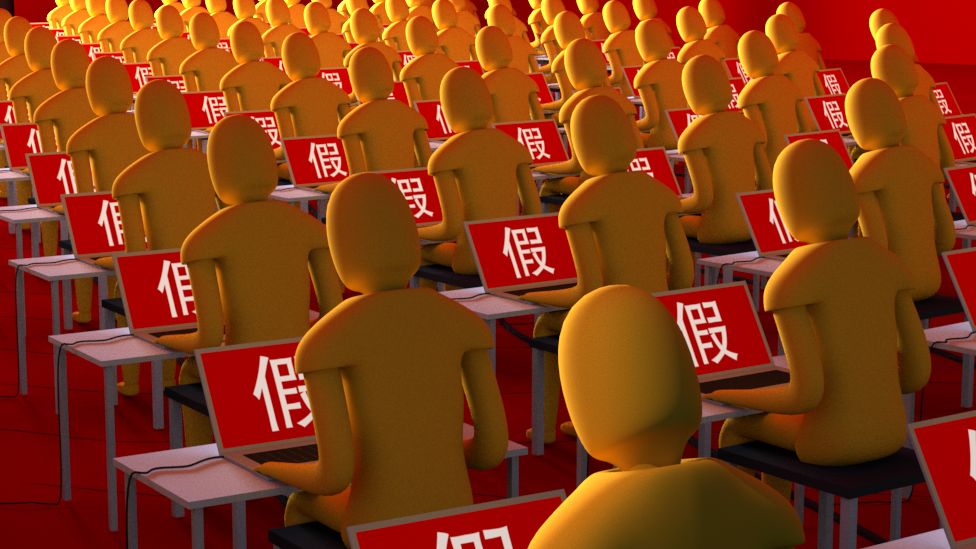 A sprawling network of more than 350 fake social media profiles is pushing pro-China narratives and attempting to discredit those seen as opponents of China's government, according to a new study.The aim is to delegitimise the West and boost China's influence and image overseas, the report by the Centre for Information Resilience (CIR) suggests. Some of the accounts – spread across Twitter, Facebook, Instagram and YouTube – use fake AI-generated profile pictures, while others appear to have been hijacked after previously posting in other languages.
The study sounds dubious. Ironically. Facebook funds Graphika (quoted in the link) and therefore, its premise sounds hollow. They used some visualisation tool to graph the interconnected accounts pushing an agenda:
Twitter is full of bot accounts; most of them engage with my presence actively (since I automate my own account using bots!). It saves me time and keeps my notional presence there. The implications are profound- it is impossible to compete with the machine generated gibberish at a human scale. It doesn't require expertise- I automated my account using IFTTT which has API limitations- it doesn't require much imagination wherein a fake "oncologist" engages with the real ones in journal club and pollutes the discussion. Yet, the fascination persists.
The only solution is to disengage with social media in its entirety.